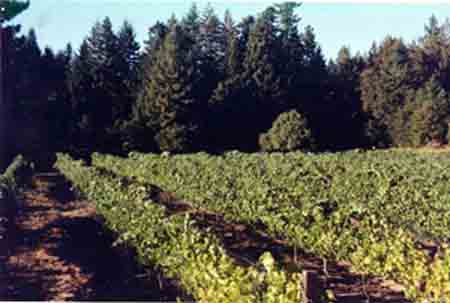 McHenry Vineyard, 1999 Pinot Noir, Massaro Vineyard, Carneros
SOLD OUT
Ray and Shirley Massaro's vineyard is off Duhig Road in the southern Carneros appellation. Most of their crop goes to Mumm Champagne, but a small block has been reserved and specially cultivated for us 1993-2000.
This vintage was harvested on September 24, 1999, at 22.7 degrees Brix. Primary fermentation in four open containers lasted for 9 days. Pressed in old basket press. Aged for almost a year in 60-gallon French oak barrels, and bottled Aug. 23-25, 2000. Bottle aged for six years.
Like all of its siblings from this vineyard, the 1999 vintage is soft and luscious. The fragrance is subtle, complex and elegant. The flavor combines a velvety softness with the warmth of plum flavors.
220 cases produced
$18.50 per bottle
Alc. 12.7 % by volume

---
Contact Info:
Henry and Linda McHenry
Annie McHenry and Brandon Blanchard
A: 3208 Knowland Ave, Oakland, CA 94619
P: (831) 222-0379
E: contact@mchenryvineyard.com
---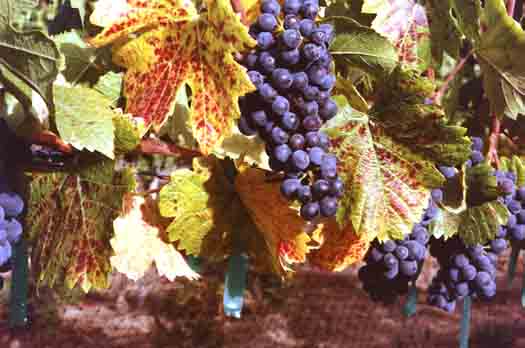 McHenry Vineyard Estate Pinot Noir Grapes September 2002