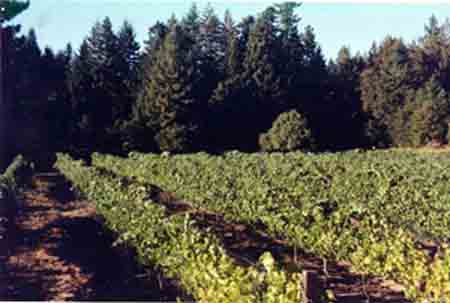 McHenry Vineyard, 2011 Pinot Noir, Estate, Santa Cruz Mountains
SOLD OUT
Gorgeous scent, warm and velvety feel, complex and delightful flavor, and pleasingly sensuous after-taste – we are delighted by the quality of the 2011 Estate. We are saddened that very few will ever experience our 36th vintage – there are only 75 cases of this precious wine. Harvest happened on September 30 at 23.3 degrees Brix, 1.0 TA, and 3.2 pH. The wine aged for 20 months in 60 gallon Francois Freres French oak barrels.
75 cases produced. $30 per bottle, $324 per case. Alc. 13.0% by volume.

McHenry Vineyard, 2011 Pinot Noir, Estate Swan Clone, Santa Cruz Mountains
SOLD OUT

This is an extraordinarily delicious wine. No words do justice to its beautiful scent, soft feel, complex taste, and delightful after-glow. It has the magical balance of a great Burgundy of tenderness and power. We picked on September 30 at 23.3 degrees Brix, 0.9 TA, and 3.2 pH. Such precious fruit deserves the best cooperage (Francois Freres French oak).
64 cases produced. $32 per bottle, $345.60 per case. Alc. 13.1% by volume.
---
Contact Info:
Henry and Linda McHenry
Annie McHenry and Brandon Blanchard
A: 3208 Knowland Ave, Oakland, CA 94619
P: (831) 222-0379
E: contact@mchenryvineyard.com
---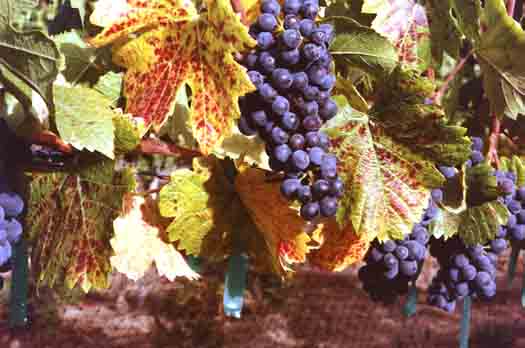 McHenry Vineyard Estate Pinot Noir Grapes September 2002